Every weekend, Asia Pacific Daily will provide you with a run-down of the latest hot news.
This week, the following hot news you should know:
---
Top 1 | Florida governor appeals ruling on masks in schools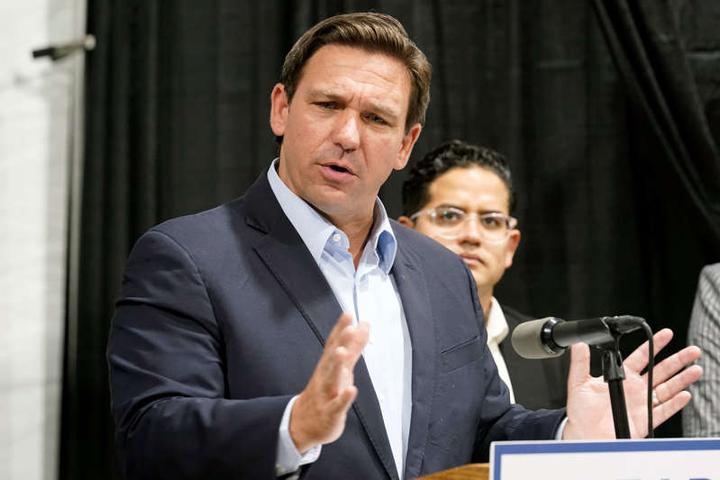 Florida Gov. Ron DeSantis has appealed a judge's ruling that the governor exceeded his authority by ordering school boards not to impose strict mask requirements on students to combat the spread of the coronavirus.
The governor's lawyers took their case Thursday to the 1st District Court of Appeal in Tallahassee. DeSantis wants the appeals court to reverse last week's decision by Leon County Circuit Judge John C. Cooper, which essentially gave Florida's 67 school boards the power to impose a student mask mandate without parental consent. Cooper's ruling was automatically stayed by the appeal.
DeSantis, a Republican, said at a news conference earlier this week that he is confident the state will win on appeal by linking the mask mandate order to the Parents Bill of Rights law. That law, the governor said, reserves for parents the authority to oversee their children's education and health.
---
Top 2 | Arizona governor allots $60M in federal funds for hospitals that use coronavirus antibody treatments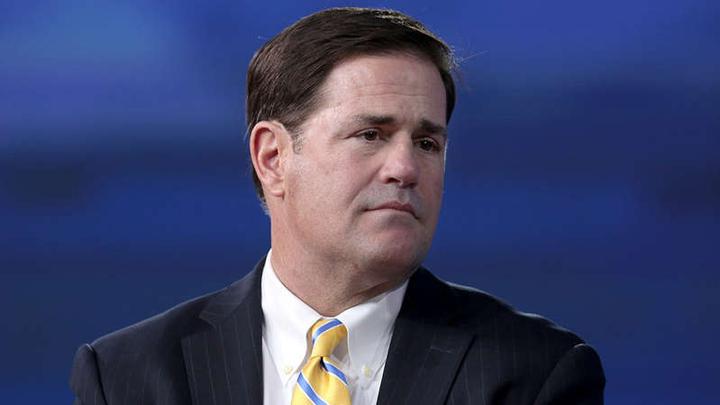 Arizona Gov. Doug Ducey (R-Ariz.) announced on Wednesday that millions of dollars would be allocated toward hospital staffing at different facilities on the condition that they offer monoclonal antibody treatments.
A total of $60 million would be allocated toward over 700 nurse contracts, according to the Associated Press. Those contracts would be managed by the Arizona Department of Health Services.
Monoclonal antibody treatments have generally been recommended for those who have a higher likelihood of getting sick from the virus, groups of which included those with underlying health issues or older adults, NBC News reported. There's a finite timeline on when a patient needs to get the treatment administered - it's often within 10 days of the onset of COVID-19 symptoms.
---
Top 3 | Texas Republicans push proposal to punish tech platforms they say censor conservatives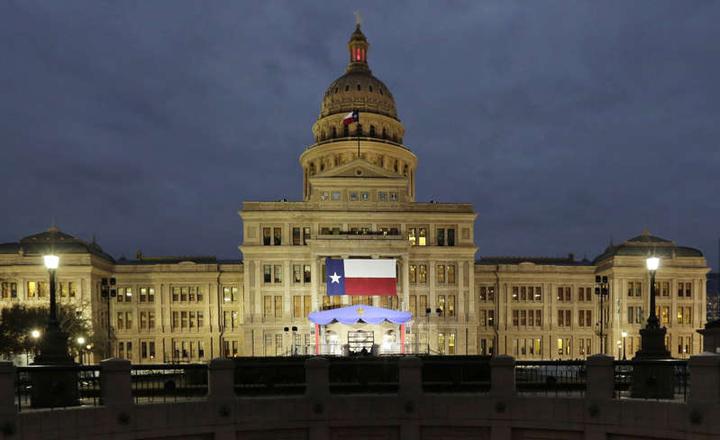 Texas state lawmakers are moving closer to enacting a proposal to reduce what they call censorship of conservatives on social media, though legal experts warn about its constitutionality.
The Republican-controlled state Senate approved the bill Tuesday night after it already passed the state House. It should soon arrive on the desk of Republican Gov. Greg Abbott, a supporter of the legislation.
H.B. 20 would follow the lead of Florida and other states in going after social media platforms such as Facebook, Twitter, and YouTube for alleged anti-conservative bias and censorship.
---
Top 4 | In climate reversal, Biden okays new oil and gas mega auction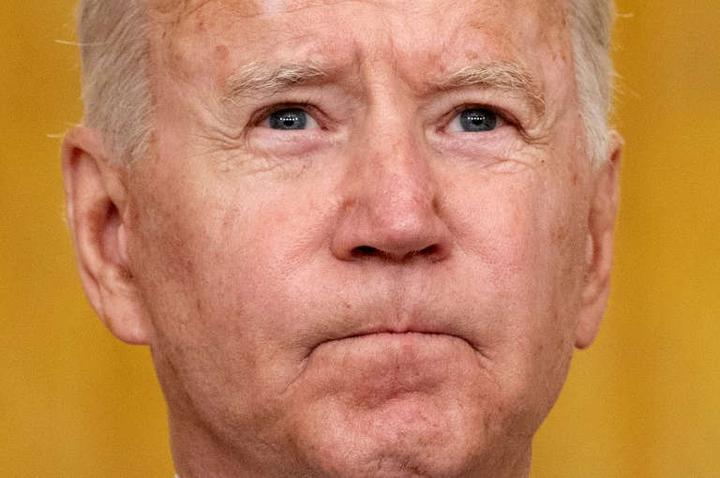 US President Joe Biden's administration on Tuesday announced plans to open more than 80 million acres in the Gulf of Mexico for oil and gas exploration after a court ruled against the administration's pause in leasing.
The decision represents a significant step back for the White House's ambitious climate agenda and was quickly challenged by a coalition of environmental groups.
The Interior Department's Bureau of Ocean Energy Management expects a final notice of sale in September, "with a lease sale to follow in the fall of this year," the agency said in a statement.
---
Top 5 | GOP lawmaker Adam Kinzinger explains mixed feelings over leaving Afghanistan in Taliban control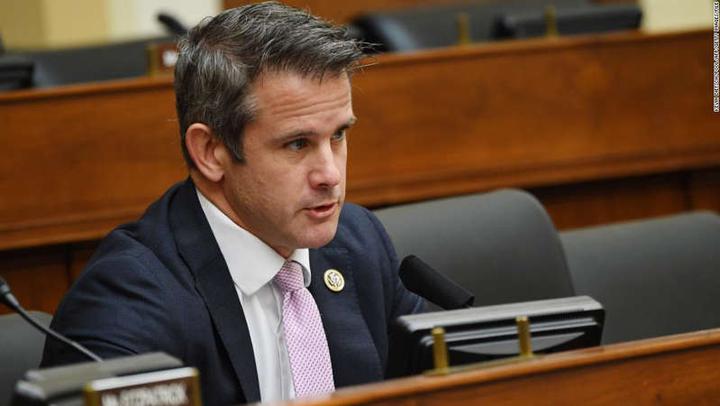 Republican Congressman and US military veteran Adam Kinzinger on Monday reflected on the closing of America's longest war, saying that while he's relieved, Afghanistan now being under Taliban control has left him with mixed emotions.
The comments from Kinzinger, an Air Force veteran who served in Iraq and Afghanistan, came just after US officials announced the last US military planes had left Afghanistan, bringing to an end a costly 20-year conflict in which nearly 2,000 US troops were killed in action.
Lawmakers from both parties offered mixed reactions on Monday to the exit, which involved the evacuation of more than 122,000 people since July and turned deadly last week when a terrorist attack in Kabul killed 13 US service members and at least 170 others as the US worked to airlift people from the country.
---
Top 6 | UN Security Council adopts resolution on Afghanistan after Taliban takeover
The United Nations (UN) Security Council on Monday adopted a resolution on Afghanistan after the Taliban's return to power, focusing on counter-terrorism and humanitarian assistance.
Resolution 2593 demands that Afghan territory not be used to threaten or attack any country, to shelter or train terrorists, or to plan or finance terrorist acts.
---
Top 7 | Chinese FM talks with U.S. secretary of state about Afghanistan, bilateral ties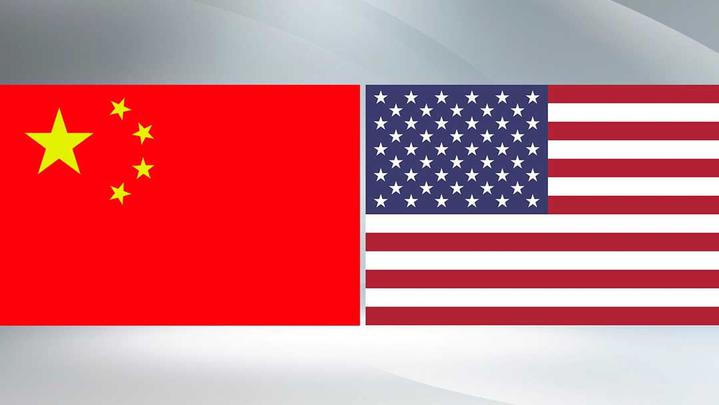 Chinese State Councilor and Foreign Minister Wang Yi and U.S. Secretary of State Antony Blinken on Sunday held a phone talk and exchanged views on the situation in Afghanistan and the China-U.S. relations.Stressing the situation in Afghanistan has undergone fundamental changes, Wang said it is necessary for all parties to engage with the Taliban and guide them actively.
The U.S., in particular, needs to work with the international community to provide Afghanistan with urgently needed economic, livelihood and humanitarian assistance, help the new Afghan political structure maintain normal operation of government institutions, maintain social security and stability, curb currency depreciation and inflation, and embark on the journey of peaceful reconstruction at an early date, he said.Wang said the facts show that the war in Afghanistan has not achieved the goal of removing terrorist forces in Afghanistan, and warned that the hasty withdrawal of the U.S. and NATO troops is likely to provide an opportunity for the resurgence of various types of terrorist organizations in the country. On the premise of respecting Afghanistan's sovereignty and independence, he urged the U.S. to take concrete actions to help Afghanistan combat terrorism and violence, instead of practicing double standards or fighting terrorism selectively.
---
Top 8 | Hurricane Ida: Power outage, post-Katrina levee system tested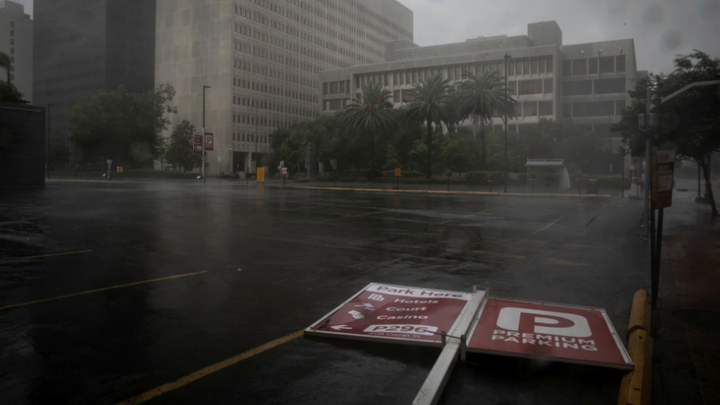 The category-four Hurricane Ida made a landfall in the U.S. state of Louisiana on Sunday, lashing the coast with 150 mile-per-hour winds, torrential downpours and pounding surf that plunged much of the shoreline under several feet of water, according to the U.S. National Hurricane Center (NHC).
All of New Orleans, Louisiana's most populous city, had power knocked out due to "catastrophic transmission damage," the local utility reported, hours after flash-flood warnings were posted.
The first death related to Hurricane Ida has been reported by the Ascension Parish Sheriff's Office.
---
Top 9 | Israeli fighter jets strike Gaza in response to incendiary balloons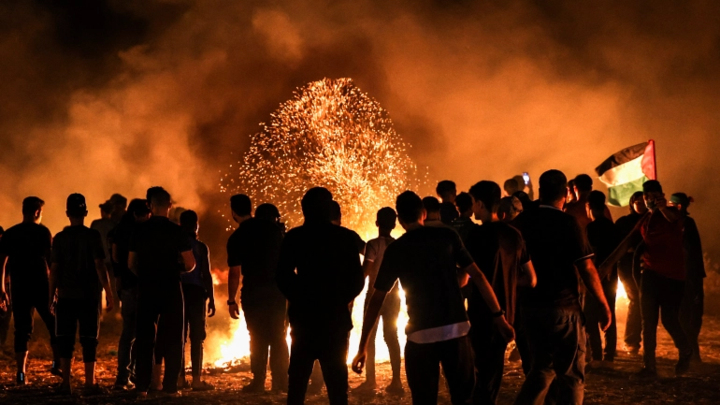 Israeli fighter jets late on Saturday attacked posts and facilities belonging to the armed wing of the Islamic Resistance Movement (Hamas) in the Gaza Strip, Palestinian security sources and eyewitnesses said.
The strike was in response to earlier protests that took place near the borderline area between the besieged coastal enclave and Israel, and the launch of incendiary balloons toward Israel, according to the sources.
Witnesses said that the Israeli fighter jets struck several posts and facilities belonging to the al-Qassam Brigades, Hamas armed wing in southern, central and northern Gaza Strip.
Paramedics said no injuries were reported, but damages were caused to the targeted posts and facilities.
---
Top 10 | UAE to resume visas for tourists vaccinated against COVID-19
The United Arab Emirates (UAE) announced it will resume issuing visas to all fully vaccinated tourists from August 30, a month before Dubai hosts the delayed Expo 2020 trade fair.
The move comes amid a drop in COVID-19 cases in the oil-rich Gulf country, after it reported less than 1,000 cases per day last week for the first time in months.
According to a statement by UAE's National Authority for Emergency, Crisis and Disaster Management and the Federal Authority for Identity and Citizenship, the decision to open up visit visa applications for fully vaccinated tourists was "in line with the UAE's strategy to strike a balance between the interests of public health and sustainable economic recovery."
(ASIA PACIFIC DAILY)