A Russian Su-27 fighter jet was scrambled over the Black Sea on Sunday to intercept a U.S. Navy radio-technical reconnaissance aircraft, the Russian Defense Ministry said.
"On August 9, Russian airspace control systems detected an air target approaching the Russian state border over the neutral waters of the Black Sea," the ministry's Zvezda broadcasting service said.
The crew of the Su-27 fighter jet identified the aerial object as a U.S. Navy EP-3E Aries radio reconnaissance aircraft, it added.
"After the U.S. reconnaissance plane turned away from the Russian state border, the Russian fighter safely returned to the airfield," Zvezda said, adding that no violation of the Russian state border was allowed.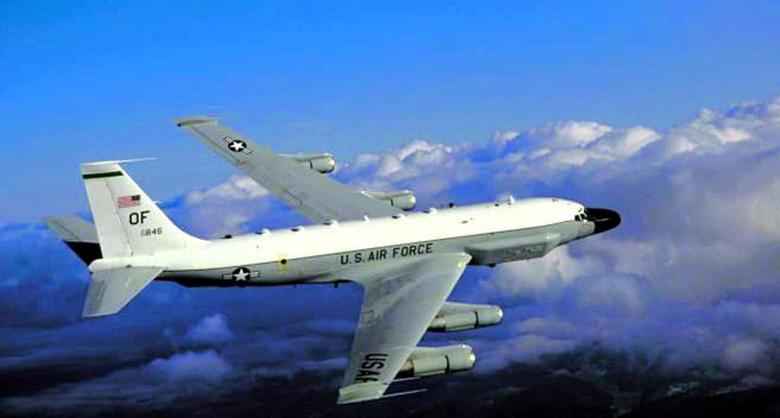 File photo of a RC-135 U.S. reconnaissance aircraft. /Reuters
The Russian aircraft proceeded in strict compliance with international airspace rules, it said.
Russia's National Defense Control Center said the U.S. spy plane did not violate the Russian state border, according to the Tass News Agency.
The interception took place four days after a Russian Su-27 fighter jet chased away two U.S. reconnaissance planes that approached the Russian border over the Black Sea. Last month, Russian fighter jets intercepted U.S. spy planes several times over the Black Sea.
Since Russia incorporated Crimea and a conflict broke out in eastern Ukraine in 2014, the U.S. has intensified its surveillance over Russia, which Moscow deems provocative.
(CGTN)