Every weekend, Asia Pacific Daily will provide you with a run-down of the latest hot news.
This week, the following hot news you should know:
---
Top 1 | Trump signs executive order for social media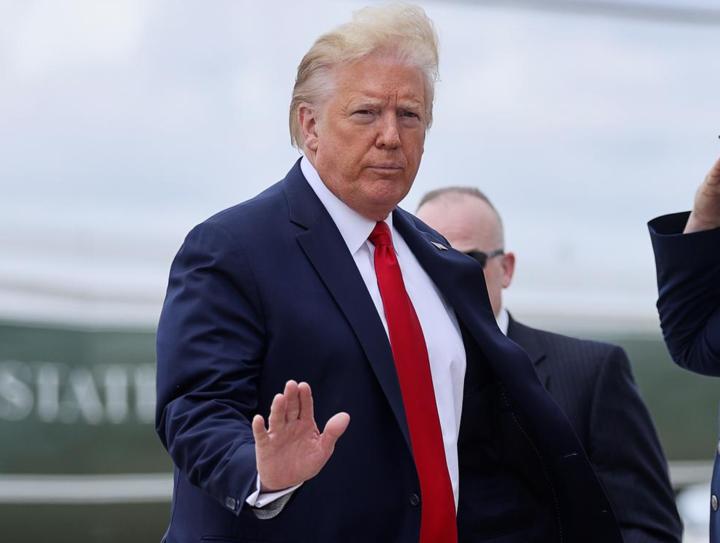 U.S. President Donald Trump signed an executive order on Thursday he said would limit the ability of social media companies to censor content.
It comes two days after Twitter added a "Get the facts" label to two of Trump's tweets against vote-by-mail efforts in California, calling them "fraudulent" and saying that mail boxes would be robbed. The Twitter label linked to a "fact check" page with news reports and information refuting Trump's claims.
Leaked versions of the text of the executive order reported by several media companies show that it will ask the independent Federal Communications Commission (FCC) and the Federal Trade Commission (FTC) to look into rewriting the liability protections that social media companies currently have.
---
Top 2 | Meng Wanzhou case continues after Canada court ruling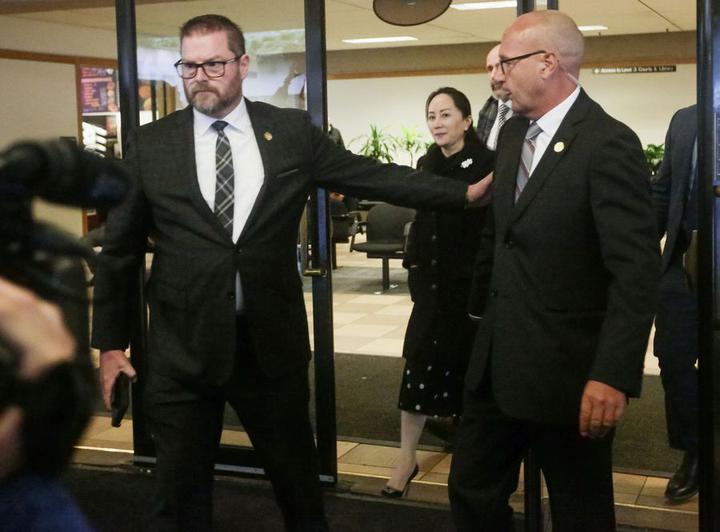 A Canadian judge ruled on Wednesday that the extradition case against China's Huawei Chief Financial Officer Meng Wanzhou can proceed.
According to the ruling, the case of Meng meets the Canadian extradition standard of the so-called "double criminality."
Chinese Foreign Ministry Spokesperson Zhao Lijian on Tuesday urged Canada to immediately correct its mistake, release Meng and ensure her safe return to China. The United States and Canada abused their bilateral extradition treaty and arbitrarily took compulsory measures against a Chinese citizen without cause, Zhao said. "This is a serious political incident that grossly violates the legitimate rights and interests of the Chinese citizen."
---
Top 3 | U.S. preparing charges against wife of Venezuelan president: report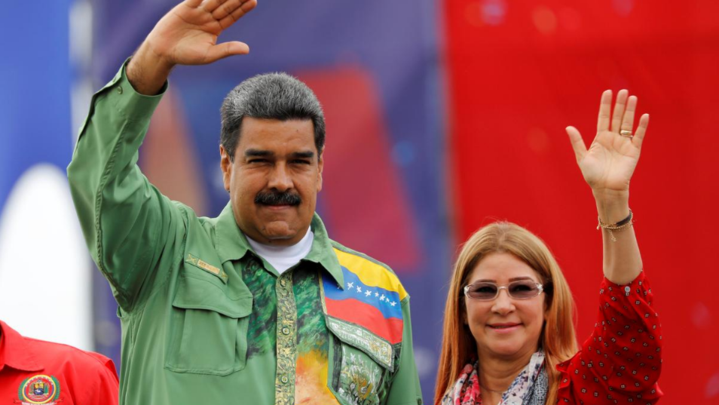 The United States is reportedly preparing to charge the wife of Venezuelan President Nicolas Maduro in the coming months with crimes that could include drug trafficking and corruption, Reuters said quoting four sources familiar with the case.
If Washington goes ahead with an indictment of Cilia Flores, the charges, according to the sources, are expected to stem, at least in part, from a thwarted cocaine transaction that has already landed two nephews of the Venezuelan first lady in a Florida penitentiary.
Efrain Campo and Franqui Flores were arrested in November 2015 in Haiti by the U.S. Drug Enforcement Agency in a drug bust that made international headlinesat the time. Reuters reported the three are very close and Floreshelped raise the nephews. The bust stemmed from a plan to sell 20 million U.S. dollars of cocaine in the United States. The two men, who pleaded not guilty, were convicted in 2017 and sentenced to 18 years in prison.
---
Top 4 | Brazilian media boycott Bolsonaro residence due to harassment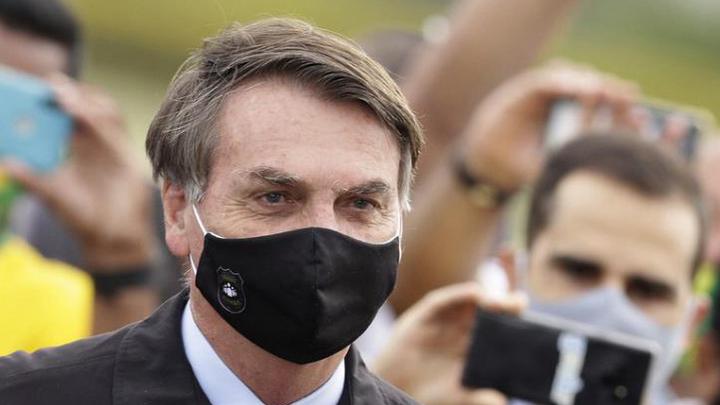 Brazil's four largest news media outlets said they have withdrawn their reporters from coverage of President Jair Bolsonaro's official residence due to the lack of security to protect them from heckling and abuse by his supporters.
Grupo Globo, owner of the country's largest network, TV Globo, as well as O Globo and Valor Economico newspapers, joined TV Bandeirantes and the large-circulation dailies Folha de S.Paulo and Estado de S.Paulo and decided on Monday night to suspend coverage for now at the Alvorada Palace.
Bolsonaro has made a habit of stopping at the residence's entrance to speak to cheering supporters, take selfies with them and make comments to the journalists. But in recent days his supporters at the gates have turned on the reporters with angry verbal attacks. On Monday, about 60 supporters heckled the reporters loudly, with shouts of "liars," "scum" and "communists."
---
Top 5 | Boris Johnson backs lockdown breaking advisor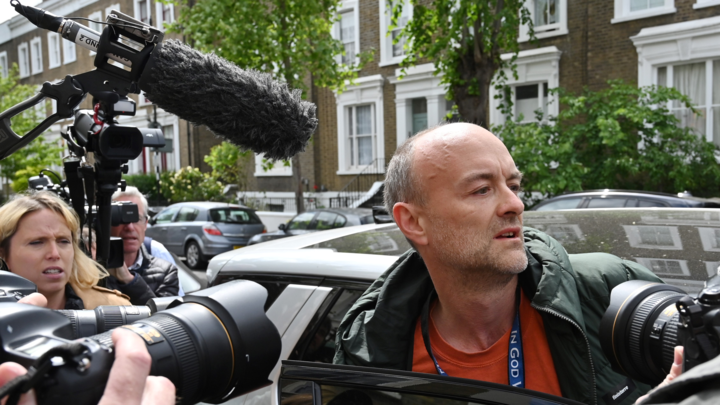 UK prime minister Boris Johnson backed his chief advisor Dominic Cummings, who travelled 400 km (250 miles) to northern England during the coronavirus lockdown.
At Sunday's daily press briefing, Johnson reacted to the growing clamour for Cummings's dismissal by saying his aide had acted "responsibly, legally and with integrity." Johnson's office said Cummings made the journey to ensure his four-year-old son could be properly cared for as his wife was ill with COVID-19 and there was a "high likelihood" that Cummings would himself become unwell.
While most of Johnson's cabinet members have tweeted their support for Cummings, backbenchers have been less unified. High-profile Brexit campaigner Steve Baker was the one of a number of Conservative lawmakers who said the adviser should now quit.
---
Top 6 | Russia, Iran condemn U.S. cancellation of nuclear sanction waivers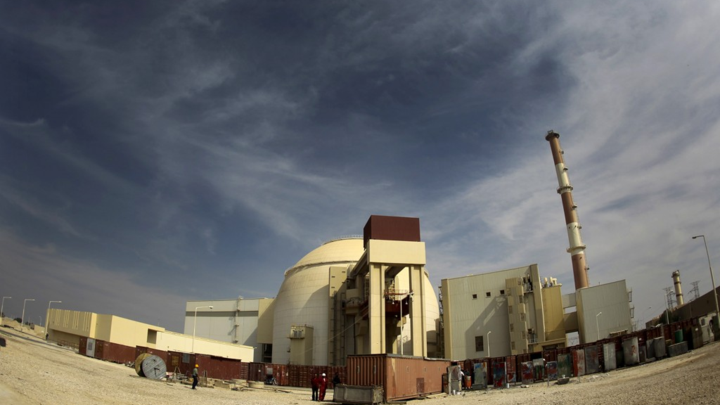 Russia said on Thursday the United States was acting in a dangerous and unpredictable way, after Washington withdrew from a key military treaty and moved to ramp up pressure on Iran.
Foreign ministry spokeswoman Maria Zakharova made the comments after Washington announced it would end sanctions waivers for nations that remain in a nuclear accord signed with Iran. The remaining parties to the deal include the UK, China, France, Germany, and Russia.
U.S. officials also said they would walk away from the Open Skies Treaty, which allows each signatory's military to conduct surveillance flights over another member country each year on short notice. She also criticized the United States for exiting the INF missile treaty last year and failing to commit to renewing the New START arms control accord with Russia, which is due to expire in 2021.
---
Top 7 | HKSAR gov't refutes remarks by foreign politicians on national security legislation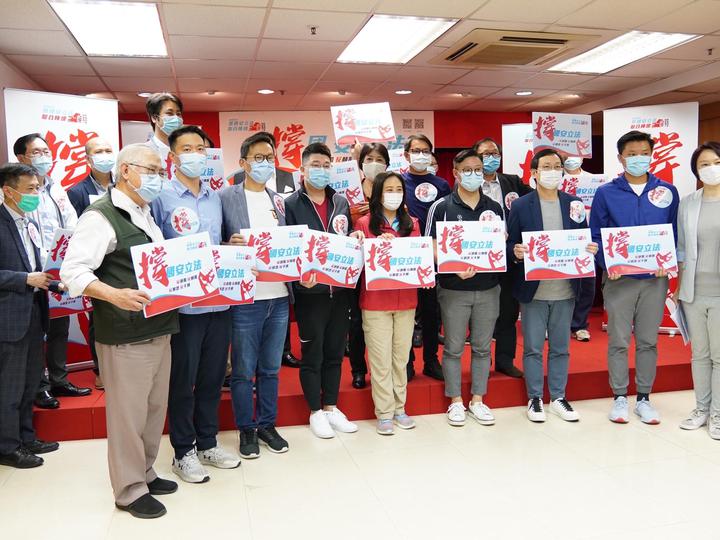 The government of China's Hong Kong Special Administrative Region (HKSAR) on Monday refuted some foreign politicians' comments as "double standards and hypocrisy" on the Chinese national legislature's national security legislation for the HKSAR.
Every country has a right, and indeed a duty, to protect national security and sovereignty. To suggest that China does not have the right to legislate to protect national security in the HKSAR smacks of double standards and hypocrisy, said a spokesman of the HKSAR government.
The spokesman noted that the proposed legislation will only target acts of secession, subversion, terrorist activities as well as activities interfering with HKSAR's internal affairs by foreign or external forces. "The vast majority of law-abiding Hong Kong residents, including overseas investors, have nothing to fear."
---
Top 8 | Israel's Netanyahu attacks justice system as trial begins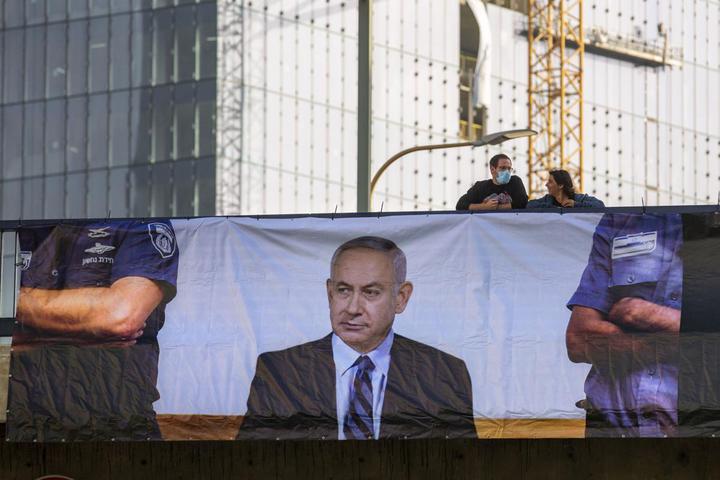 Israeli Prime Minister Benjamin Netanyahu on Sunday launched a tirade against the nation's justice system as he arrived to court for the start of his corruption trial, accusing police and prosecutors of conspiring to "depose" him.
Netanyahu's comments opened what is sure to be a tumultuous period for Israel as he becomes the country's first sitting prime minister ever to go on trial. Hundreds of protesters calling him the "crime minister" demonstrated outside his official residence, while hundreds of supporters, including leading members of his Likud party, rallied in support of him at the courthouse.
Netanyahu faces charges of fraud, breach of trust, and accepting bribes in a series of corruption cases stemming from ties to wealthy friends. He is accused of accepting lavish gifts and offering to grant favors to powerful media moguls in exchange for favorable coverage of him and his family. He denies the charges, which come after years of scandals swirling around the family.
---
Top 9 | DPRK's ruling party holds military meeting to boost armed forces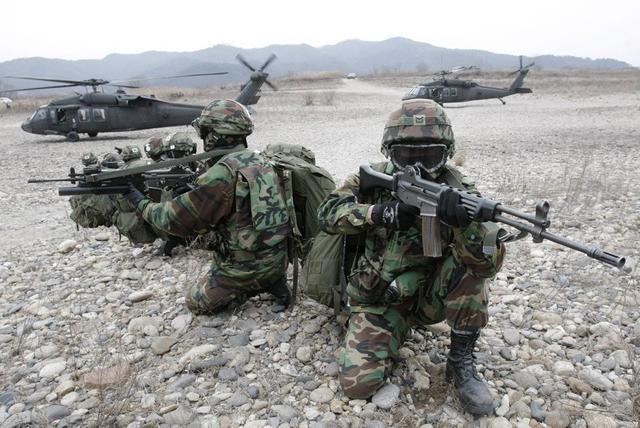 The ruling party of the Democratic People's Republic of Korea (DPRK) has held a military meeting on measures and policies to improve the country's armed forces to defend its sovereignty and stability, the state news agency reported on Sunday.
According to the Korean Central News Agency (KCNA), the fourth enlarged meeting of the Central Military Commission of the Workers' Party of Korea (WPK) set forth "new policies for further increasing the nuclear war deterrence of the country and putting the strategic armed forces on a high alert operation."
DPRK's top leader Kim Jong Un chaired the meeting, the report said, without mentioning the exact date. The meeting also discussed "crucial measures for considerably increasing the firepower strike ability of the artillery pieces of the Korean People's Army," the KCNA reported.
---
Top 10 | Pakistan plane with 107 on board crashes near Karachi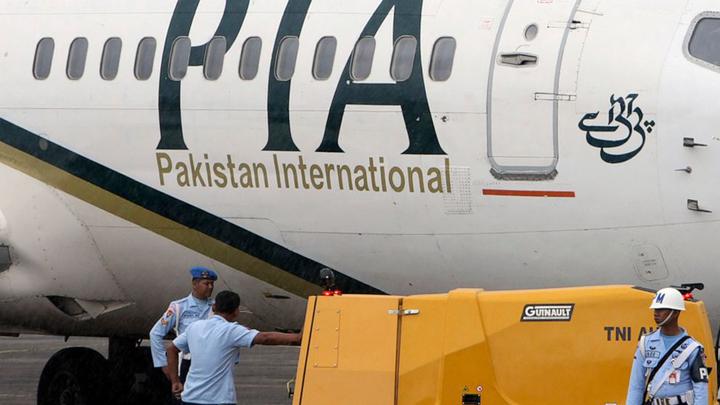 A passenger plane with 107 people on board crashed in a crowded neighborhood on the edge of the international airport near Pakistan's southern port city of Karachi on Friday after what appeared to be an engine failure during landing.
Mayor Wasim Akhtar said at least five or six houses were destroyed in the crash of the domestic flight operated by Pakistan International Airlines. He said all those on board died, but two civil aviation officials later said that at least two people survived the crash. They spoke on condition of anonymity because they were not authorized to brief media.
Local TV stations reported that three people sitting in the front row of the aircraft survived and aired footage of a man on a stretcher they identified as Zafar Masood, the head of the Bank of Punjab. They reported that at least 11 bodies were recovered from the crash site and six people were injured. It was not immediately clear if the casualties were passengers.
---
Related news:
APD | Corona crisis: US witnesses rise in hunger, poverty and unemployment
APD | President Duterte optimistic China will lead in vaccine development
(ASIA PACIFIC DAILY)