Every weekend, Asia Pacific Daily will provide you with a run-down of the latest hot news.
This week, the following hot news you should know:
---
Top 1 | Infrastructure deal: Senate suddenly acts to take up bill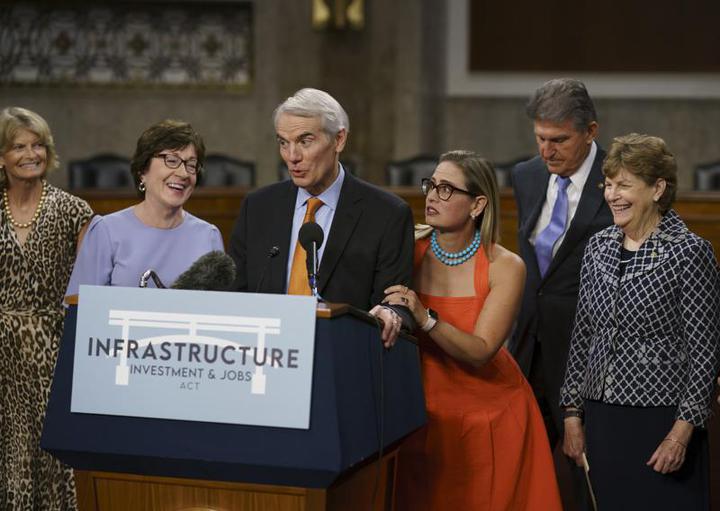 The Senate has voted to begin work on a nearly $1 trillion national infrastructure plan, acting with sudden speed after weeks of fits and starts once the White House and a bipartisan group of senators agreed on major provisions of the package that's key to President Joe Biden's agenda.
Biden welcomed the accord as one that would show America can "do big things." It includes the most significant long-term investments in nearly a century, he said, on par with building the transcontinental railroad or the Interstate highway system.
After weeks of stop-and-go negotiations, the rare bipartisan showing on a 67-32 vote to start formal Senate consideration showed the high interest among senators in the infrastructure package. But it's unclear if enough Republicans will eventually join Democrats to support final passage.
---
Top 2 | White House considering vaccine mandate for federal workers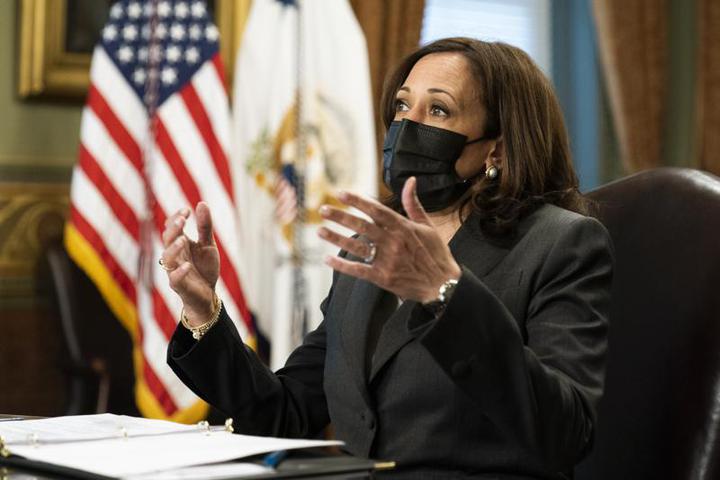 The White House is strongly considering requiring federal employees to show proof they've been vaccinated against the coronavirus or otherwise submit to regular testing and wear a mask — a potentially major shift in policy that reflects growing concerns about the spread of the more infectious delta variant.
The possible vaccine mandate for federal employees — regardless of the rate of transmission in their area — is one option under consideration by the Biden administration, according to a person familiar with the plans who spoke on condition of anonymity to discuss deliberations that have yet to be made public. The White House is expected to announce its final decision after completing a policy review this week.
According to an analysis from the federal Office of Management and Budget, in 2020 there were more than 4.2 million federal workers nationwide, including those in the military.
---
Top 3 | Without the crowd's roar, Tokyo Olympians search for spirit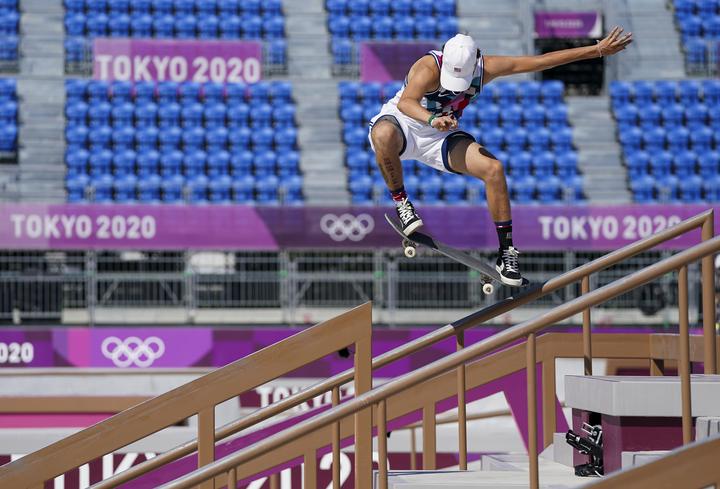 The beloved American gymnast Sam Mikulak flipped off the parallel bars, stuck the landing and blew a kiss toward the camera. Those watching the men's Olympics gymnastic competition on television back home knew they'd seen magic.
But all around Mikulak, the stretches of wooden benches meant to seat thousands sat mostly empty. Cheers erupted from a far back corner of the stands, where Simone Biles and the rest of the women's team screamed as loud as lungs could muster to cut through the eerie quiet of the pandemic Olympic venue.
In arenas across Tokyo, athletes accustomed to feeding off the deafening roar of the crowd are searching for new ways to feel Olympic enthusiasm.
---
Top 4 | Take a look at U.S. official Wendy Sherman's visit to Tianjin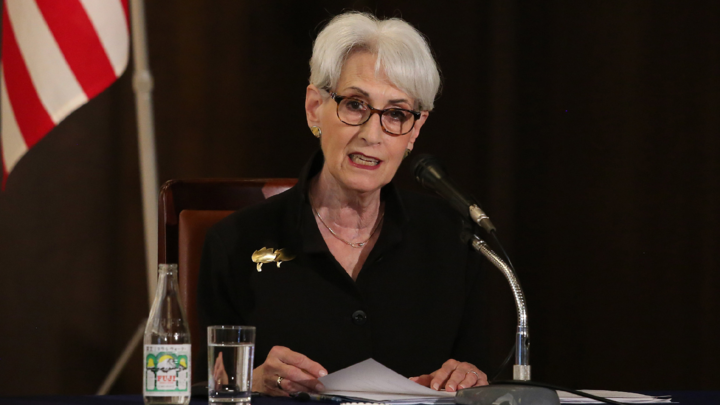 On Monday, U.S. Deputy Secretary of State Wendy Sherman met with Chinese Vice Foreign Minister Xie Feng in the city of Tianjin, to the southeast of China's capital Beijing. As the highest-ranking U.S. official to visit China since President Joe Biden took office six months ago, Sherman emphasized the importance of "guardrails" to ensure competition between China and the U.S. doesn't veer into conflict.
The seemingly level-headed message was preceded by conflicting actions by the U.S., including sanctioning Chinese officials over the Hong Kong issue and mustering together NATO allies in accusing Beijing of a cyber-espionage campaign.
During his talk with Sherman, Xie said tensions between the two countries are fundamentally caused by the actions of some U.S. politicians who try to establish China as an "imagined enemy." He also urged Washington to "change its highly misguided mindset and dangerous policy."
---
Top 5 | UN chief calls for G20 leadership on climate action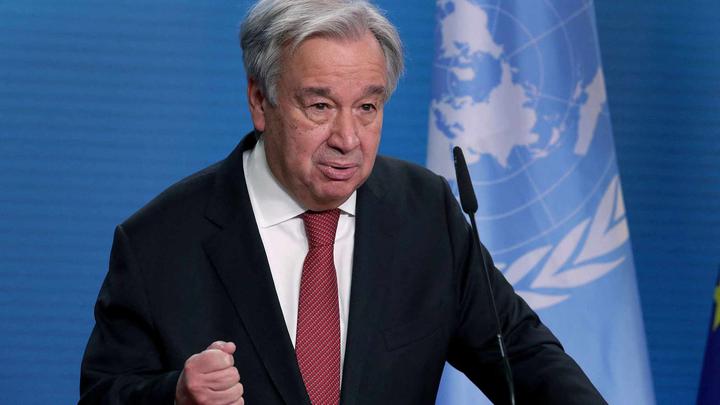 UN Secretary-General Antonio Guterres on Sunday called for leadership of the Group of 20 (G20) on global climate action.
Science shows that in order to meet this goal, the world must achieve carbon neutrality before 2050 and cut dangerous greenhouse gas emissions by 45 percent by 2030 from 2010 levels, but the world is way off track, said Guterres.
With less than 100 days left before the UN Climate Change Conference in Glasgow, Scotland, he urged all G20 and other leaders to commit to net-zero by mid-century, present more ambitious 2030 national climate plans and deliver on concrete policies and actions aligned with a net-zero future, including no new coal after 2021, phasing out fossil fuel subsidies and agreeing to a minimum international carbon pricing floor as proposed by the International Monetary Fund.
---
Top 6 | Sri Lanka finds Sinopharm COVID-19 shots highly efficient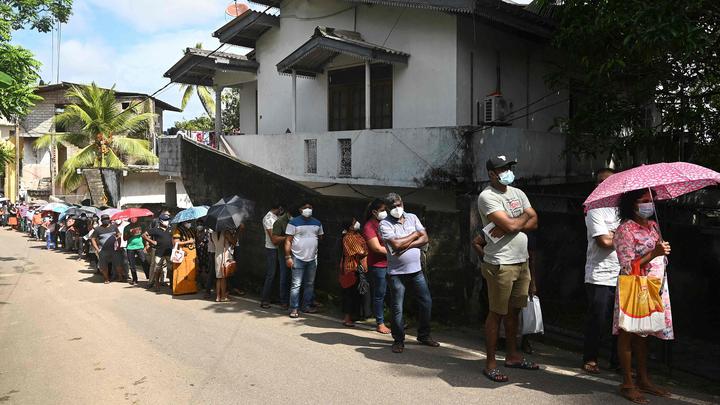 Researchers from one of Sri Lanka's leading universities, the Sri Jayewardenepura University, have found that China's Sinopharm COVID-19 vaccine is highly efficient against the Delta variant, which has become the dominant variant across the world.
According to the study, 95 percent of individuals who received two doses of the Sinopharm vaccine have developed antibodies similar to a naturally infected COVID-19 person.
The study showed that two doses of Sinopharm vaccine produced neutralizing antibodies in 81.25 percent of recipients and that these antibody levels were similar to what would occur after surviving a natural infection of COVID-19.
---
Top 7 | Fauci says US headed in 'wrong direction' on coronavirus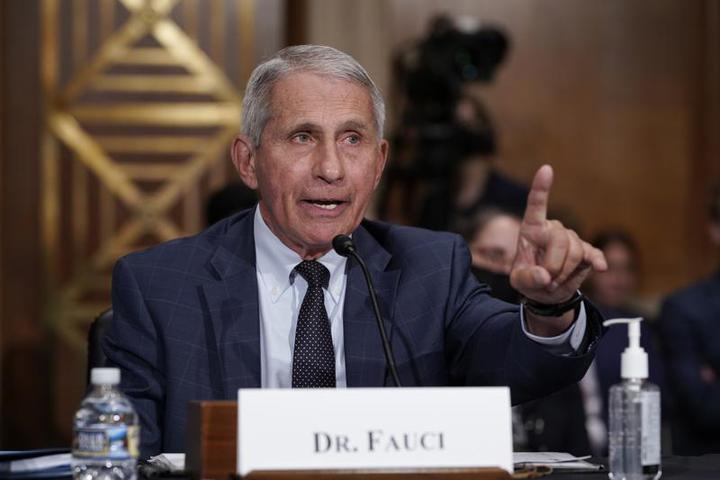 The United States is in an "unnecessary predicament" of soaring COVID-19 cases fueled by unvaccinated Americans and the virulent delta variant, the nation's top infectious diseases expert said Sunday.
He said recommending that the vaccinated wear masks is "under active consideration" by the government's leading public health officials. Also, booster shots may be suggested for people with suppressed immune systems who have been vaccinated, Fauci said.
Fauci, who also serves as President Joe Biden's chief medical adviser, told CNN's "State of the Union" that he has taken part in conversations about altering the mask guidelines.
---
Top 8 | Sun Yiwen wins women's epee individual gold for China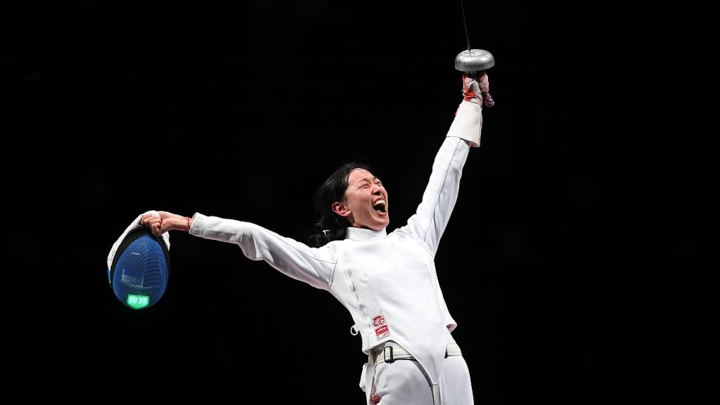 Sun Yiwen of China won the gold medal in women's epee individual final in the Tokyo Olympics on Saturday. That was the third title Chinese athletes have claimed so far in the Tokyo Games.
Sun's rival in the final was world's No. 1 Ana Maria Popescu of Romania – Sun is currently No. 3. The competition remained close in each of the three bouts as neither side could extend their lead to further than one.
The match entered sudden death overtime at a 10-10 tie. Sun's attack at 0:50 hit Popescu's left shoulder before Popescu could reached her, getting the decisive score to end the match.
---
Top 9 | First gold at Tokyo Olympics awarded to Chinese shooter Yang Qian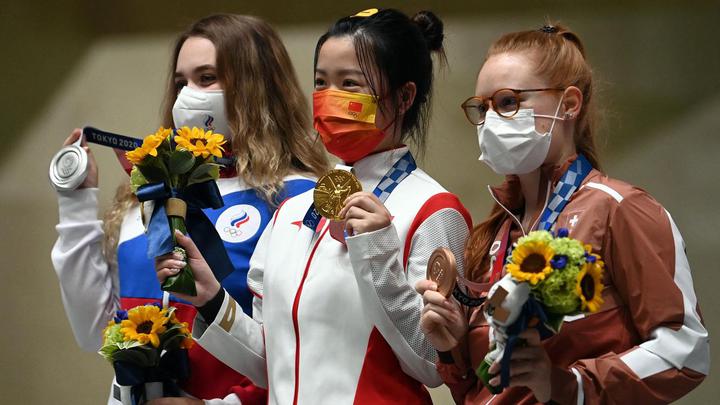 The first gold medal at the Tokyo Olympics was awarded to China's Yang Qian, who won the women's 10-meter air rifle final on Saturday.
Competing at a steady pace, the 21-year-old Chinese, who made her Olympic Games debut at Tokyo, claimed Team China's first gold medal at Asaka Shooting Range in Tokyo.
Anastasiia Galashina of the Russian Olympic Committee and Nina Christen of Switzerland took the silver and bronze medals, respectively.
---
Top 10 | Biden stumps for McAuliffe in early test of political clout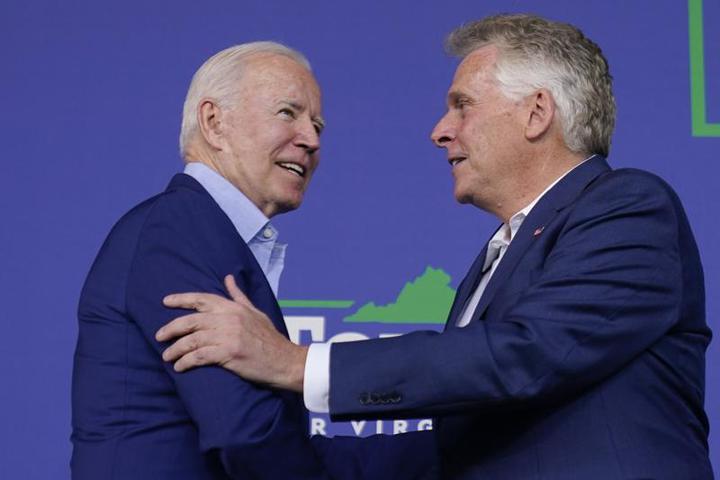 President Joe Biden led the kind of campaign rally on Friday that was impossible last year because of the pandemic, speaking before nearly 3,000 people in support of a fellow moderate Democrat whose race for Virginia governor could serve as a test of Biden's own strength and coattails.
Biden motorcaded across the Potomac River to back Terry McAuliffe, a former governor looking for a second term whose centrist leanings in many ways mirror those of the president. The race is seen as an early measure of voters' judgment on Democratic control of all branches of the federal government.
The president stood before an enthusiastic and largely unmasked crowd who gathered around a park pavilion and playground on a warm July night. He emphasized that he shared the same vision as McAuliffe about the need for greater public investments in order to drive economic growth. But Biden was also focused on the political stakes.
(ASIA PACIFIC DAILY)