By APD writer Shristi Kafle
On July 13, Nepali Congress (NC) President Sher Bahadur Deuba was appointed as the new Prime Minister of Nepal.
He replaced CPN UML Chairman KP Sharma Oli after the Supreme Court issued a mandamus to appoint Deuba as the Prime Minister following a petition filed by lawmakers, including Deuba himself.
This is the fifth time that 70-year-old Deuba is leading the government which is struggling to combat the COVID-19 pandemic and to overcome its severe economic impacts.
In February 2018, Deuba had handed over the government to Oli, and now yet again he came to power taking back the cabinet key from the same person. Alike the previous tenure, Deuba has the backing of the Maoist Centre led by Pushpa Kamal Dahal Prachanda in this stint as well.
But Deuba knows that there is a mountain of challenges ahead.
To start with, the new Prime Minister needs to win vote of confidence from the parliament within one month of appointment. Since the dissolved House has been reinstated after the verdict of Supreme Court, Deuba should be able to win the hearts of lawmakers as his party doesn't own a majority.
There is a sharp faction within the former ruling party, the major opposition, CPN UML led by Oli, but the chances are almost nil that they would support Deuba. It has been learnt that the disgruntled faction led by former Prime Minister Madhav Nepal has made it clear that it will not back the Deuba-led alliance.
Amid such, Deuba should be able to convince the remaining lawmakers, particularly from the Janata Samajbadi Party, to support him. For this, he has already initiated the discussions with the party leaders.
Janata Samajbadi Party already has a sharp division among its members so it is a challenge for Deuba to maintain balanced relationship. The party is yet to pick names for the new cabinet. Currently, he has formed only a five-member cabinet with the members from Nepali Congress and Maoist Centre.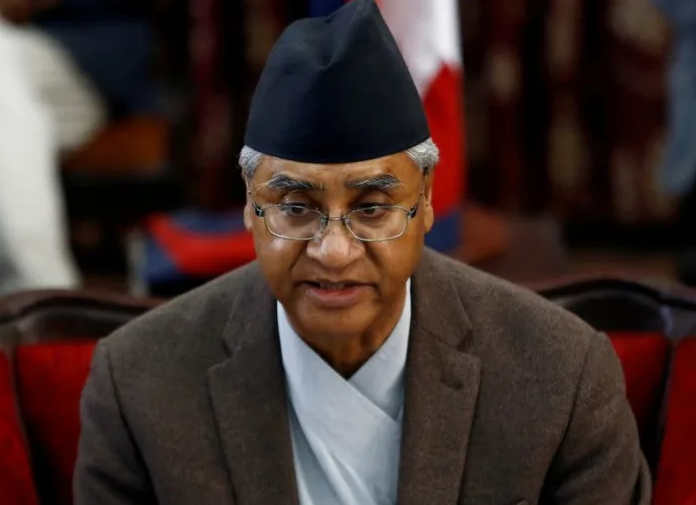 Deuba can stay in power for one and a half years, until the next elections, only if he could win the vote of confidence in the House. Or else, his tenure will be limited for a month, and the House would be dissolved once again.
According to Bishnu Rijal, central committee member of CPN UML, the power is still in the court of his party. He wrote an article on Friday and opined that if the UML forged unity, Deuba has to step down within 29 days. "CPN UML lost the leadership of the government after it failed to manage the internal rift and let the foreign forces play, but the overall politics is still in its hands."
As per the provision, if the House is dissolved, the country should hold elections within six months. Earlier, the former PM Oli had announced the elections for April.
Kishore Nepal, a senior journalist was quoted in a local report, "The country's economy is in a bad shape. We have to fight the pandemic. Deuba also needs to clear up the mess left by Oli on political, constitutional and governance fronts." He further said that coming days are very crucial for Deuba.
Former Health Minister and Nepali Congress leader Gagan Thapa is of view that Deuba has both challenges and opportunities ahead. He took Twitter to share, "Hope he will fulfill his responsibility by converting the challenges into opportunities."
Deuba has other challenges too, particularly fighting the pandemic, enhancing the weak health system and ensuring vaccines to all population among others. At a time when the country is in dire need of good health system, Deuba has failed to appoint the Health Minister. This move has been criticized by many.
However, he received applauds after Deuba held a meeting with the Chinese ambassador Hou Yanqi on Friday, where she announced that China will provide additional 1.6 million doses of COVID-19 vaccines to Nepal. This has been taken as a good start of maintaining the friendly relation with the northern neighbor.
Deuba has a huge challenge of maintaining a balanced relation between the two neighbors China and India. Nepal has a trouble free relation with China, but it is yet lagging behind in implementation of Belt and Road projects, which has upset China to some extent.
On the other side, Nepal still has a major task of resolving the border disputes with India, which has surfaced since a year. Currently, the southern neighbor is being criticized for not providing the promised one million Covishied vaccines which was procured by Nepal in February. Over a million senior citizens of Nepal are yet to receive their second dose due to India's reluctance to send the vaccines.
In addition, Deuba also has an image to improve, as he is known for many controversies in the past. He was often termed as pro-India leader in the past, which has been in test once again. Many regard this as a chance to clean up his image since India has a dominant role in Nepal's political scene since long.
Right after Deuba's appointment as the Prime Minister, many Indian leaders had expressed their opinions and wishes. Subramanian Swamy, a BJP leader and a former minister, wrote in Twitter, "India should right away tell the new Nepali PM designate that he must disown all the outgoing Nepal PM's anti India postures in Indian territory, Bhagvan Ram etc, otherwise India cannot support Nepal." It reflects that Deuba also has to make corrections of Oli's controversial statements and misdeeds during his tenure.
Unlike past, the new PM didn't receive any call or congratulations from the Indian Prime Minister Narendra Modi, indicating that India is not that pleased with the latest developments in Nepal. It has also raised different speculations about Deuba's challenges for the future of Nepal-India relations.
However, several Indian media reported that Deuba is an ally of India, and it is important to have Nepal along with it as it continues to have border disputes with China. Some experts claimed that Deuba might approach India seeking help to win the vote of confidence and secure his position.
Besides China and India, another challenge for Deuba-led government is to maintain the relation with the US. The controversial US project Millennium Challenge Corporation (MCC) is yet to be endorsed by the parliament. Many regard that the MCC project has been linked with Nepal's sovereignty and independence.
Surya Raj Acharya, an expert in public policy and infrastructure, is of view that the government should not pass the agreement. He shared in social media that MCC can serve as a litmus test for the performance of government. "MCC is a strategic trap in the name of aid. It should not be endorsed by the parliament at any cost," he wrote in his post.
Earlier, a taskforce formed by the government had recommended that MCC agreement can be endorsed only after few amendments.
With such different challenges ahead, many are in mode of wait and watch to observe whether Deuba could pass this test or yet again disappoint the awakened public during his fifth stint as the head of government.
(ASIA PACIFIC DAILY)