Apple introduced a cheaper version of its smartwatch, new iPads, a new virtual fitness service, as well as a bundle of all its subscriptions during its hour-long virtual conference Tuesday, but not the much-anticipated iPhone 12.
CEO Tim Cook didn't mention anything about iPhones during his presentation recorded at the company's massive, but now mostly empty, headquarters in Cupertino, California, largely due to the production problems caused by the COVID-19 pandemic that have delayed their release until at least October, according to the company's executives.
Apple Watch: More on health
Although the Apple Watch series has never come close to rivaling the iPhone's popularity, it does dominate the market for smartwatches.
Apple added more features to help the watch monitor its owner's health, including a sensor that can read blood oxygen levels. The feature, specific to the high-end Series 6, will allow you to take a measurement in 15 seconds.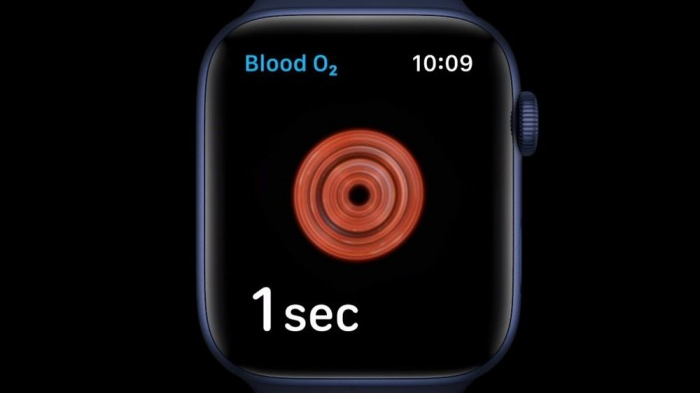 Apple adds more features to help the watch monitor its owner's health. /Apple
According to Apple, blood oxygen saturation is a good measure of overall respiratory health. This could serve as a timely function given COVID-19 frequently attacks the lungs.
Besides, the Watch's hardware has been updated with a new chip, 20 percent faster than its predecessor and a brighter display for better readability outside, the company said.
One of the new models this year, the Apple Watch SE, is a budget version priced at 279 U.S. dollars in the U.S. market, a markdown from the 399 U.S. dollars that Apple is asking for its higher end watch, the Series 6. Analysts believe this may help to bring more customers to Apple's products ecosystem.
Canaccord Genuity analyst T. Michael Walkley estimates about 51 million Apple Watches will be sold this year, a 5 percent increase from last year. The research firm GlobalData pegs Apple's share of the 64-billion-U.S.-dollar smartwatch market at roughly 60 percent.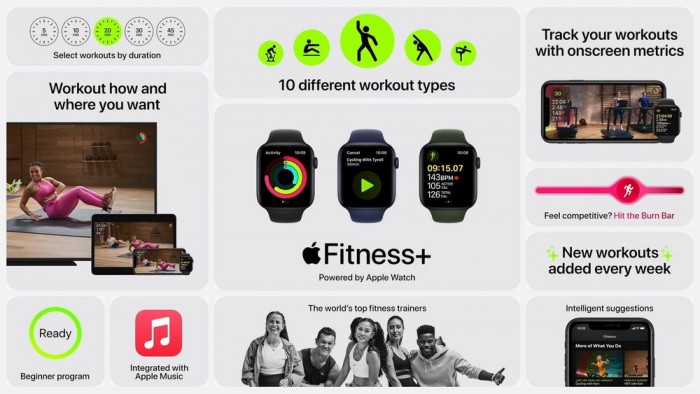 Apple announces a new fitness subscription service. /Apple
Apple also announced a new fitness subscription service tailored for its watches for 10 U.S. dollarsper month, as well as a new option that will bundle its existing music, video, news and gaming services into a package that will cost 15 U.S. dollars to 30 U.S. dollarsper month.
Tens of millions of people already subscribe to Apple's various services, helping the company double its revenue during the past four years within a division that creates products for the more than 1 billion iPhones, iPads, watches and other devices that the people already use.
The services division also includes Apple's app store, which is under regulatory scrutiny for charging a commission of up to 30 percent for products sold through other companies who have no other option but to use the store to reach the mostly affluent consumers who buy iPhone products.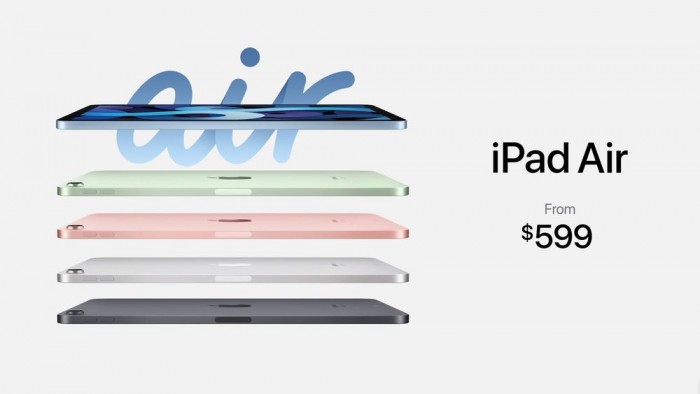 iPad Air /Apple
Faster iPad chips
A faster chip has been added to its new model iPad Air, which it priced at 599 U.S. dollars and up for consumers. The new A14 processor chip, Apple says, is the first to use a 5-nanometer chip manufacturing process, which is said to be 40 percent faster than its predecessor.
This is one of the first times that Apple's most powerful chip lands in an iPad before a new iPhone. According to CNBC, Apple has seen boosted iPad sales amid the coronavirus pandemic as users look for computers for working and entertainment from home.
The new iPad Air offers five different colors including rose gold, silver, space gray, green and blue. It also sports a new design with smaller bezels and a screen that stretches from edge to edge. What's more, the "next generation" Touch ID fingerprint sensor will be embedded inside the tablet's power button.
(AP)