Editor's note: The author is Prof. Engr. Zamir Ahmed Awan, Sinologist (ex-Diplomat), Editor, Analyst, Non-Resident Fellow of CCG (Center for China and Globalization), National University of Sciences and Technology (NUST), Islamabad, Pakistan.
After a humiliating military defeat in Ladakh, conflict with China is considering other options to retaliate. One of them is economic ties. The desperate Indian government is considering trade and procurement curbs targeting China. The government is also increasing scrutiny of Chinese investments in many sectors, and weighing a decision to keep out Chinese companies from 5G trials, in which they are now involved.
The moves could potentially cost Chinese companies billions of dollars in contracts and future earnings. The message from Delhi is it cannot continue trade and investment relations as usual if China does not agree to return to the status quo of April before its incursions along the LAC began.
China is well aware of these developments, and in separate statements, China's Foreign Ministry in Beijing and the Chinese Embassy in New Delhi called on India to review the moves. The embassy said the measures "selectively and discriminatorily aims at certain Chinese apps on ambiguous and far-fetched grounds" and "goes against the general trend of international trade and E-commerce, and is not conducive to consumer interests and the market competition in India."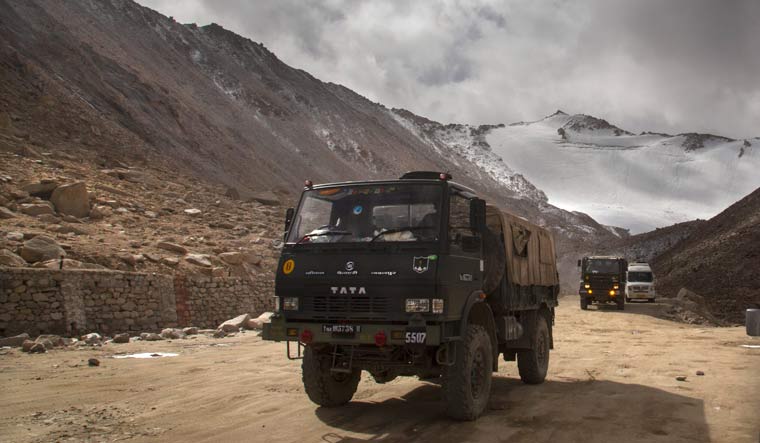 Indian boycott of Chinese goods, widely criticized in China. The Global Times quoted one expert as saying "the sheer irrationality" of the campaign "would only end up dealing a blow to the local people in India."
In the India-China economic relationship, where trade is lopsided in China's favor, both sides have different levers that they could turn to. The trade volume is above U.S. Dollars 100 Billion, and on the surface, it is visible that the trade surplus is in Chinese favors.
Some may think China might suffer more. However, the options are tilted in China's favor because China is far less dependent on India's market than India is on Chinese imports. In Indian Industry is based on Chinese technology, Chinese Machinery, Chinese Raw material, Chinese supply chain, and Chinese technical experts.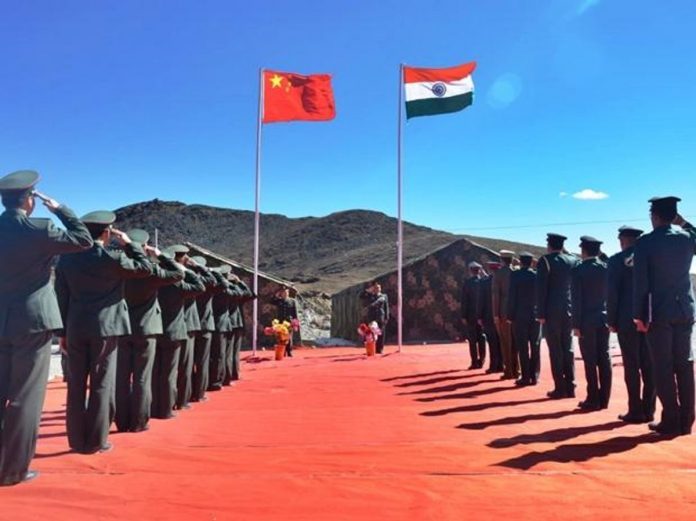 In 2019-20, India's imports from China accounted for $65 billion out of two-way trade of $82 billion, and the country relies on China for crucial imports for many of its industries, from auto components to active pharmaceutical ingredients (APIs). Between 70 and 90% of APIs, needed for the pharma industry, come from China.
As a matter of fact, If India moves forward with its evil-designs to boycott products made-in-China, the Indian Industry will be ruined, and the Indian economy will collapse. Chinese investments in India might drop down, creating a lack of capital in the Indian market, and the dwindling economy may slip into recession soon. It will hurt the job market and ultimately creating political unrest and chaos.
Frankly speaking, India is its overall leverage with China, such that it cannot inflict severe pain on the five-times-larger Chinese economy as a whole, even if it could hurt individual companies. At the same time, India remains deeply dependent on Chinese goods, whether they are procured from China or origin China. On the investment front, Chinese investment in Indian tech start-ups has crossed $4 billion, according to estimates, spanning significant stakes in companies including Paytm, Swiggy, Ola, and Flipkart.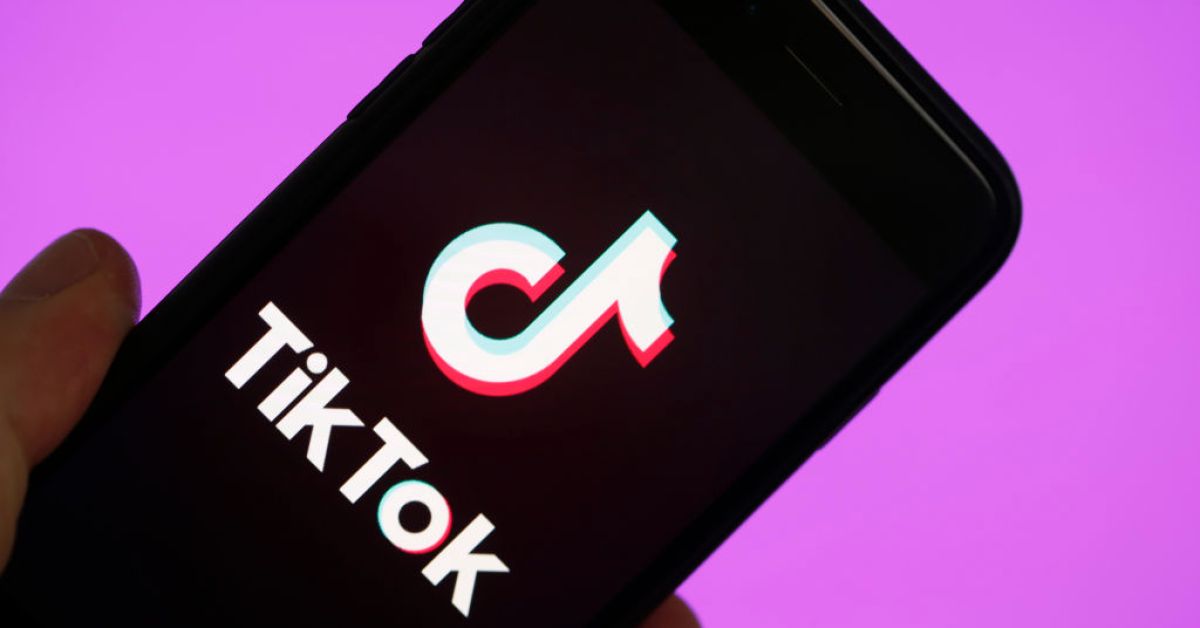 On June 29, 2020, India banned 29 Chinese Apps. Chinese Apps are very advanced in features, fast in delivery, and communication and most of them are free. Due to this edge, more and more Indians are using Chinese Apps, already several hundred million are using Chinese Apps. The Most common are TikTok, WeChat, Helo, etc. Some Chinese Apps are used by Businessmen, Media persons, Showbiz, Financial sector, E-commerce, and Film Industry. These Apps are the best high-tech tools for fast, convenient, and instant communication.
Banning Chinese Apps will cut-off their quick interaction with Chinese counterparts and will definitely impact business adversely. The available alternative to Indian is Western Social Media platforms like Facebook, Twitter, Instagram, WhatsApp, etc. Nevertheless, these are not available in China so that the communication gap will widen and impact negatively. However, the Indians will be suffering because they are deprived of technically advance, user-friendly, and rich in features Chinese Apps.
Out of frustration, India is taking one after another wrong decision ad harming its own people. The military defeat can not be digested and desperately committing for more blunders.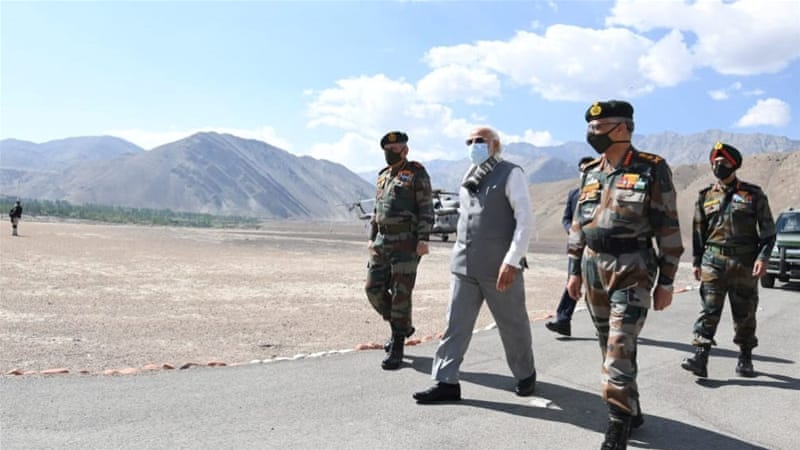 On the other hand, India may target Chinese nationals and projects in other smaller countries in its neighborhood like Nepal, Bangladesh, Bhutan, Pakistan, Myanmar, Sri Lanka, and the Maldives. There many Chinese nationals in all these countries, and several projects are under execution. India has penetration and influence in all these countries, and its notorious intelligence agency "RAW" has established networks already.
Through local-hired persons, India may attack Chinese nationals or their projects, assets, or launch media war, hybrid war, instigate anti-China sentiments, fake news, and negative propaganda, etc. India's unholy media is already set to promote anti-China sentiments in all its surrounding countries.
(ASIA PACIFIC DAILY)